Matheson is committed to promoting environmental sustainability and awareness in all parts of our business, and in particular through minimising energy usage and maximising recycling. Across the firm, we are continuing to reduce our energy consumption, reduce our waste, reduce our carbon footprint, and to increase our recycling. Matheson is committed to the protection of the environment and is determined to minimise any adverse impacts on the environment as a result of its business activities.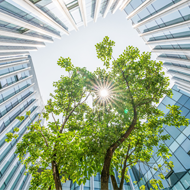 esg hub
Energy efficiency
In commissioning our Dublin headquarters, which opened in 2007, a major design focus was the optimisation of energy efficiencies. Smart building management systems control lighting, air-conditioning and power consumption. Sensors switch off facilities in unoccupied areas. These features, combined with proactive management of our energy consumption, have seen the reduction of our Scope 1 and Scope 2 greenhouse gas emissions by over 60% in recent years.
This has been achieved by initiatives including:
staff energy awareness campaigns;
maximising utilisation of our building management systems;
briefing staff to switch off equipment when not in use; and
reducing lighting levels, heating and air conditioning systems on weekends, bank holidays and non-core hours.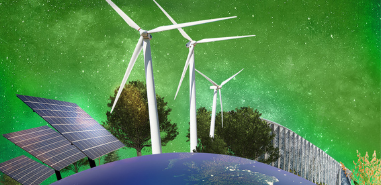 Waste management
We currently recycle over 95% of our paper waste. Our monthly waste provider reports record that we have increased our recycling to over 95% of all recyclable material.
Carbon emission reduction
The firm participates in the Government's travel to work scheme which encourages the use of public transport. Matheson also participates in the Cycle to Work Scheme and provides staff with a range of facilities to encourage cycling to work, including free, secure bike parking, showers and dry rooms.
A notable percentage of Matheson's work is national and international in its nature. To reduce the need for travel, we have systems in place to facilitate widespread use of online boardrooms, video-conferencing and teleconferencing to ensure we can meet our clients' needs while minimising our carbon footprint.
We have partnered with PrintReleaf, a platform which measures our paper usage and equates the number of trees needed to reforest that usage on an equivalent basis. In using this we hope to help offset our paper usage.
Interaction with suppliers
We aim to purchase from companies that are ISO-accredited and can clearly demonstrate that they:
have a good health and safety record;
meet necessary environmental accreditations; and
have sound CSR policies and practices.
Modern Slavery and Human Trafficking
You can read Matheson's statement on Modern Slavery and Human Trafficking here. The purpose of this Statement is to provide a transparency statement on Human Trafficking and Modern Slavery in accordance with the UK Modern Slavery Act 2015.