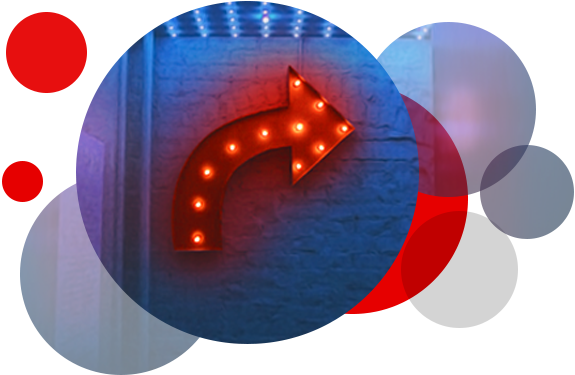 Trainee Lawyer Programme
Who We Are
As Ireland's largest law firm, Matheson is the law firm of choice for internationally focused companies and financial institutions doing business in and from Ireland. We strive to make a meaningful contribution to our community - our clients, our people and our society. We take pride in what we do and consistently deliver excellent service. We invest in developing our people, seek to give back to society and are strong advocates for our economy.
Our team draws on broad industry experience and networks to create meaningful outcomes for our clients, our colleagues and our society. We deliver excellent services and develop the best legal and business talent. We believe that everyone at Matheson has a role to play in making a sustainable and positive impact and we empower our people to deliver change and support growth and innovation to lead the legal industry into the future.
To continue to achieve our purpose, we need people to join our community who are curious, dynamic and collaborative. We give you access to the tools and leadership needed to thrive and carve out a career advising the world's most successful and innovative companies. These include half of the world's 50 largest banks, 7 of the world's 10 largest asset managers, 7 of the top 10 global technology brands and the majority of the Fortune 100 companies. At every stage in your career, your colleagues will be there to mentor, support, and advise you. You will have access to award winning development programmes with some of the world's leading executive education providers. As you progress in the firm, you will be expected to give back – to support others in achieving their meaningful contributions.
View the Matheson Student and Graduate Brochure here.

Our Trainee Lawyer Programme is closed for applications.
From the moment you start at Matheson, we will support you to learn as much as possible about who we are, give you access to the people and clients you will work alongside, and develop the skills you need to excel with us.
You will be involved in some of the biggest cases and commercial transactions in Ireland in an exciting, deadline-driven environment. Your apprenticeship with Matheson will focus on two core areas:
supporting you as you become a part of our team and immerse yourself in Matheson's work and culture; and
providing you with the knowledge, skills and confidence to become a leading business lawyer.
Throughout the two-year training programme, we will work closely with you as you develop your understanding of the depth and breadth of our client base. Your training will be based on four six-month rotations through a number of departments or practice areas to allow you to gain as broad an experience as possible and discover the full range of work we do and the expertise we have in our teams.
You will be directly involved in choosing these rotations. We also have regular opportunities to complete a rotation in our London, New York or Cork offices.
Our comprehensive approach ensures that you develop the right skills through a combination of in-office partner and associate mentoring, project work, formal training sessions and regular feedback. We also support flexible working for our trainees through our Matheson Hybrid Working Policy.
Our Impactful Business Programme will offer you a range of opportunities to get involved and volunteer in an area that's important to your own personal purpose.
We are proud to be the first organisation in Ireland to achieve Investors in Diversity Gold Standard re-accreditation from the Irish Centre for Diversity and we remain the only law firm in Ireland to hold the Gold Standard accreditation. This recognises our continued work to foster a diverse and inclusive workplace where all employees and their contributions and perspectives are valued and respected. We embrace diversity in everything we do, and this involves building an environment that values the different talents and experiences of our employees and allows them bring their authentic selves to work. Our commitment also extends to utilising our expertise on a wide range of issues in collaboration with clients and other organisations, including through our pro-bono work and CSR initiatives.
At Matheson, we focus on potential. We look for people who want to make a meaningful contribution through their professional career and who are committed to achieving this by living our core values of partnership, respect, innovation, diversity and entrepreneurship. Our diverse and engaged community at Matheson is critical to our success, so being a focused team player with a clear level of understanding of what is required to work in a commercial law firm is a must.
Our Meaningful Employee Contributions
Market leading salary
Annual Health and Wellbeing Payment
FE1 exams, PPCI and PPCII fees paid
Bonus scheme
Pension contribution scheme
Subsidised restaurant and coffee shop
23 days holidays per annum and an additional Matheson Mindful Day leave
Matheson Hybrid and Flexible Working Policies
Continuous training and education focused on developing legal, personal and client care skills
On-site gym and dry cleaning facilities
Tax saver schemes (eg, Bike to Work and Travel schemes)
Sharing an office with a partner or associate, providing you with invaluable learning opportunities
Overseas and secondment opportunities as part of your future career
Annual trainee weekend away
Volunteering opportunities with Matheson Foundation charities
At Matheson, we are committed to fostering a diverse and inclusive workplace and to embedding diversity, inclusion and innovation into everything we do.
To further strengthen our innovative recruiting initiatives for diverse graduate talent, we are pleased to introduce the Watson Glaser critical-thinking online assessment into our recruitment process. The Watson Glaser assessment represents an innovative approach in the objective selection of our future lawyers.
The Watson Glaser assessment has been designed to recognise candidates who have a solution focussed approach and will be able to adapt to the needs of our clients. The assessment questions will focus on your ability to draw inferences, recognise assumptions, make deductions, interpret information and evaluate arguments.
Click here to complete a sample Watson Glaser assessment.
If you have any questions regarding our application process, please do not hesitate to contact our graduate talent and development team directly.
Meet April McClements | Partner | Former Trainee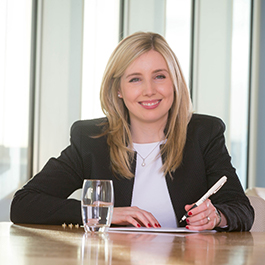 I was lucky in that I knew from very early on that I wanted to study law. I chose UCD because as well as being an excellent law school, it was renowned for its exchange programme at that time and I was keen to spend a year abroad. I studied law in UCD (BCL International) and spent a year as part of my degree in Osgoode Hall Law School in Toronto.
As a trainee, it was very exciting to work on high-profile cases with top-class clients and to get to observe lawyers who are at the top of their field in action. You are very much a part of the team and become completely immersed in the particular case or transaction.
There is a very strong support network in the firm. At all levels of the firm, there is a huge focus on training and development. As a trainee, you are really given the opportunity to realise your full potential and to become equipped with every skill required to make the transition from trainee to solicitor and ultimately to partner. There is also huge support at an informal level and the team spirit of the firm is very much evident, people are always willing to answer questions and help out, no matter how busy they are. There is also a very strong focus on mentoring in the firm, and as a trainee and as a solicitor, I was fortunate to work very closely with and to learn directly from partners and associates who were leading lawyers in their fields and personally invested a lot of time in my training.
It was a fantastic sense of achievement and pride to become a partner in Matheson having trained in the firm. I grew up with the firm to a certain extent and Matheson has really invested in my career and personal development. There is a strong focus in the firm on not only training our trainees to be excellent lawyers but looking past qualification and developing the partners of the future.
Having had the experience of training in Matheson, I can really relate to our trainees and understand the importance of this stage of their career. Having come up through the firm and worked with partners who were fantastic mentors and invested their time in me, mentoring junior members of the team and assisting them in their personal development is really important to me.
The investment that I have made in my career by choosing the right course and law firm, the investment that the firm has made in the development of my career since the day I joined as a trainee and the mentors that I had along the way, have allowed me to develop the key skills required to become a partner and have got me to where I am today. It is very important to me to make this same investment in trainees who join the firm and help them to reach their full career potential.
More campus dates to come in Q1 2023