Knowledge Management at Matheson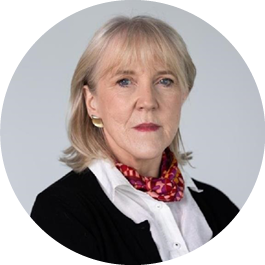 Dr. Irene Lynch Fannon - Head of Knowledge Management
Irene joined Matheson as Head of Knowledge Management from the School of Law at University College Cork where she was a Professor specialising in corporate insolvency and rescue law, and corporate law theory. She is a Solicitor and holds law degrees from University College Dublin, Oxford University and a Doctorate of Juridical Science from the University of Virginia, Charlottesville, USA.
She manages the Knowledge Management ("KM") Team at Matheson which includes Library and Information Services and Legal Research and Training.
The Knowledge Management team includes Dr. Juliette Casey, Knowledge Management Lawyer, Katie Cundelan, BL, Legal Researcher, Ruth Fegan, Library and Information Services Manager, Annika Tomson, Knowledge Management Administrator and Laura Hyland, BL Document Automation Lawyer.

The KM team works with the PSL Faculty in achieving central firm objectives including:

Monitoring of Irish and EU legal and regulatory developments;
Producing client focussed thought leadership and horizon tracking reflecting cross practice collaboration and specialist, sectoral expertise in the firm;
Strategic management of modern internal know how processes including the smart use of technological solutions;
Contributing bespoke support in relation to knowledge and knowledge management to Strategic Clients;
Producing excellent Matheson training supporting Learning and Development at Matheson.
Visit Our Knowledge Hub
The Knowledge Management Team
Knowledge Management at Matheson LLP is supported by the PSL Faculty and by the central Knowledge Management Team led by Dr. Irene Lynch Fannon as Head of Knowledge Management. These firm wide functions provide research support and information services for staff and clients, ensuring access to current legal developments and resources, in addition to legal and regulatory horizon scanning, current awareness, bespoke research in specialized areas, and information support across the firm's practice areas. We are also developing a number of thought leadership campaigns.
The PSL Faculty